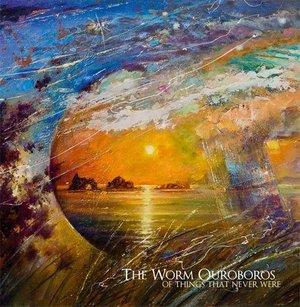 The debut album from this Belorussian band. This band is not to be confused with the US band with the same name. The Belorussian band's debut album, this one, has been released through the highly respectable Altrock/Fading Records.
The music is also pretty different to say at least. Of Things That Never Were is a romp through classic prog rock. The music is created with flutes, keyboards, bass, drums, guitars and vocals.
There is a lot of references to the likes of Gentle Giant, Genesis, Peter Gabriel, King Crimson, Yes and the Canterbury scene here. Bands like Caravan has had a big influence on this album. Peter Gabriel has also very much influenced the very little vocals there are on this album. A mostly instrumental album.
It is also a bit of a strange album where the band has taken a very modern approach and sound to their obvious influences, listed above. It is not an album which comes screaming out of the speakers either and is fully explaining itself at first hearing. This album requires time, passion and patience from the listener.
There is a lot of great stuff here and some not so great stuff. I suspect the majority of this album will be difficult to erase from my memory because it is that great. This is in my view a great album and another great finding by the Altrock/Fading Records guys. The album is streamed on the link below and make up your own mind.
4 points
The album