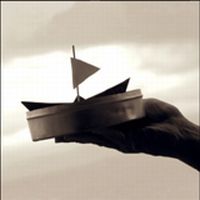 The debut album from this Italian band. And it is also so far the only album from this band.
We are again, at least nominally, talking about an Italian progressive rock album. Neo-prog to be more precise. The lineup is the usual keyboards, guitars, Italian vocals, drums and bass. The sound is good and the mix is good too.
The music is very much neo-prog with a lot of pop/rock influences. This is not neo-prog with a symphonic prog touch. It is very much bordering to standard rock, not to mention pop, throughout these forty-six minutes. There is some guitar solos here who drags the band towards prog rock. There are a couple of minutes with prog metal too here. But most of this album is pretty pedestrian without many interesting details.
The music is pretty elegant though and it is mostly pastoral. Mostly due to the very good vocals of Emanuele De Marzi. The pianos is also very good. There is no really good songs here though and I have to admit I don't find much interesting stuff on this album. It is a decent to good album.
2.5 points