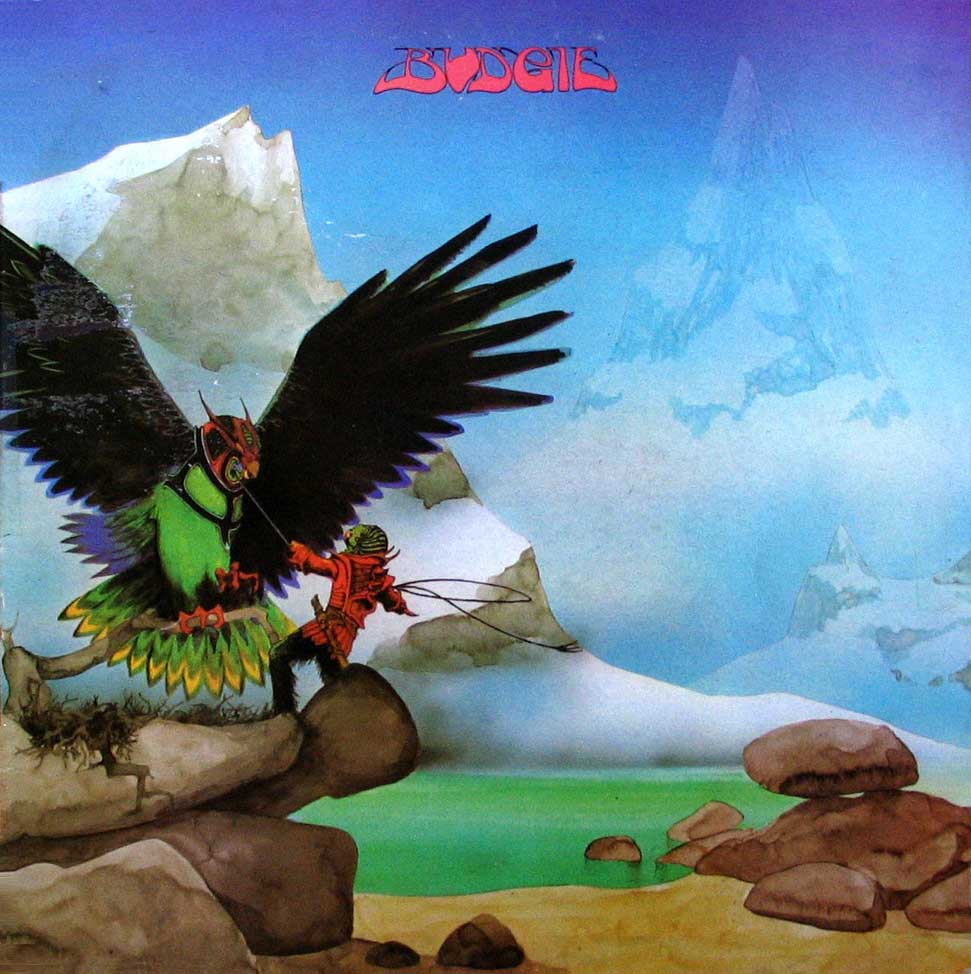 The third album from these Welsh hard rockers.
Their first two albums gave a bit of a forewarning about a highly influential band I should get more into. Their music is not really my cup of tea, though. Guitars, vocals, bass and drums is what we get from this trio.
The album starts with a song I first time heard 30 years ago when I bought the Eye Of The Beholder EP from Metallica. Budgie has got the original though and it is here. It is a funny, short and hard rocking song. No doubts the song here with the highest recognition factor. A more pastoral song follow before the band is hard rocking again on a few more songs before the album takes an unexpected turn on the ballad Riding My Nightmare and the more progressive song Parents. A ten minutes long song which showcases a band who are more than just a hard rocking band.
I am not sure what to think about Budgie, three albums into their discography. They are charming and so is this album too. It is a good album with music which takes a lot from Led Zeppelin and some from both Rush and Black Sabbath. I am not won over by this album, but I like what I hear.
3 points