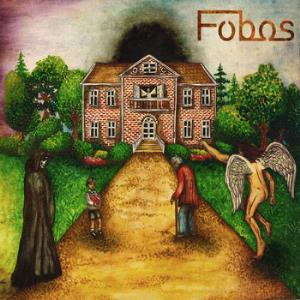 The debut album from this Argentine band.
This album is one of many, many debut albums from the last 2 years. They have been flooding in, to put it mildly. And we are talking prog rock here. In this case, sort of prog rock.
I was drawn to this album by it's cover which I thought was a funny painting. The music inside has been created by keyboards, mellotron, guitars, bass and drums. That and Spanish vocals. I am by no means fan of these weak, thin vocals. I frankly find them off putting. They are not the only ones who use this type of vocals. Echo Us is another band. I find them annoying.
The music itself is a mix of Argentine prog rock from the 1970s, Genesis and Marillion. Some folk rock combined with symphonic prog in other words. There are some fusion here too. The music is pretty pastoral throughout and there is no bombastic melodies here. Everything is understated.
Besides of the vocals which is not my style, my other gripe is the lack of any really good track too. The album has some good melody lines throughout and some good mellotron parts. Besides of that, this is not a convincing album.
The result is a decent to good album which shows a lot of promise. Do not write of Fobos yet.
2.5 points