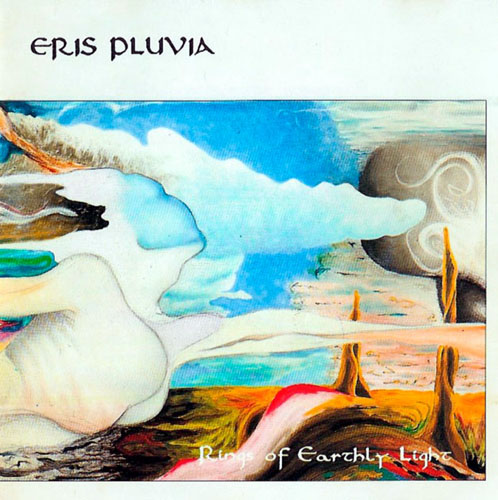 The debut album from this Italian band.
We are again deep into the Italian progressive rock scene. Symphonic prog to be more precise. Symphonic prog with a wide variety of instruments. From flutes and woodwinds to strings, guitars, piano, drums, percussion and bass. That and English vocals with a heavy Italian accent. Both the female and male vocals. Very good vocals, btw. I still think Italian vocals would had been better on this album.
Comparisons time.... Hostsonaten is an obvious one. Eris Pluvia is not as melancholic as this Fabio Zuffanti project. Nevertheless, Eris Pluvia has delivered a very elegant, classy album here. Elegance and class is the first two words that springs to mind in describing this album. The flutes is rooting the band in a bit of a folk rock. The keyboards and the rest of the instruments takes this album into a more elegant, polished territory.
Unfortunate, this album has a bit too much of this 1980s/1990s sound. There is something in the sound that is irking in my ears. There is no really great songs here either. Despite of that, I really like the elegance and the concept of it all. Those are great. Equally is this album a great winding down album or even waking up album. It also has a lot of great small details well worth checking out.
Rings Of Earthly Light is a very good album which I can recommend to everyone into both Italian prog and symphonic prog. Fans of Hostsonaten should get this album too.
3.5 points