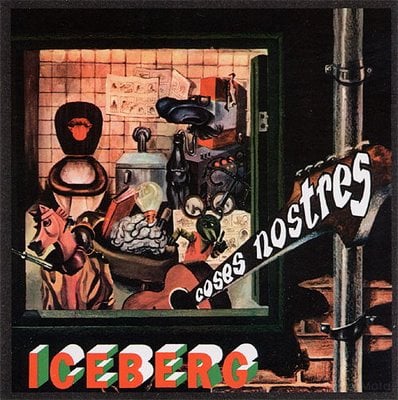 The second album from this Spanish band.
This is also my first meeting with this fusion band. A band who released four studio albums and a live album between 1975 and 1979.
The fusion genre can mean a lot of different mixes of jazz and rock/pop. In this case, we are talking about a keyboards, guitars, bass, piano and drums lineup. The music is entirely instrumental. Both the guitars and the keyboards is pretty dominant here and there is a lot of keyboards & guitars duels here.
The music is pretty intense throughout this fifty minutes long album. The Mahavishnu Orchestra springs to mind. So does National Health and Return To Forever too. The base in this music is Spanish folk music though. Flamenco, that is. There are also some subtle hints of Spanish symphonic prog here. The pianos and keyboards reminds me a lot about Chick Corea.
The music is as I stated above intense. There is also some very melodic music here which reminds me a lot about Return To Forever. That band is probably the best comparison I can make with Iceberg.
The result is a very good album and almost an essential album for all diehard fusion fans. Iceberg is a new name to me and one I will keep in mind when purchasing new albums. I think their other albums has now forced themselves onto my must-get list. In the meantime, I really enjoy this album.
3.5 points