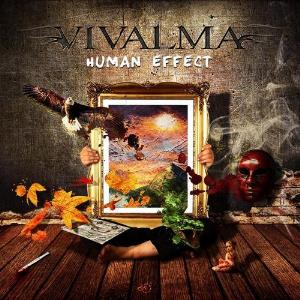 The debut album from this Brazilian band.
We are again deep into prog metal. A very large scene indeed. A scene which also crosses over into power and heavy metal. Vivalma though claims they are a heavy prog band and not a prog metal band.
I disagree with that view. This is by all means not the heaviest prog metal album I have heard. It does have some heavy prog influences. But their sound and music is prog metal with some djent thrown into the mix too.
The music is created with keyboards, Hammond organs, guitars, bass, drums and vocals. Good vocals, btw. The songs are not that interesting though and I found it difficult to maintain my concentration and interest in this album during the listening sessions. I am by no means a fan of prog metal and this is a pretty standard prog metal album. This is a decent album and nothing more than that.
2 points