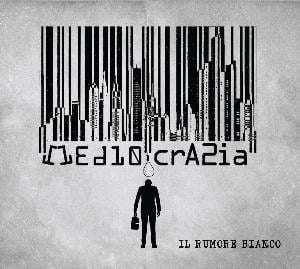 The first sign of life from this Italian band and their debut EP.
This is a twenty-seven minutes long EP in the Italian prog genre. It can be said as simple as that. The sound is retro with mellotrons, moogs, Italian vocals, saxophones, guitars, bass and drums.
This EP contains four songs. They are all pretty complex with some obvious Area, King Crimson and Porcupine Tree influences. The music is both eclectic and jazzy. It also has a lot of symph prog influences too as it is pretty bombastic at times. Add Le Orme to the influences too.
Although retro, it is also looking forward to the next years and the music feels contemporary too. Very contemporary.
The Italian vocals is very good and so is the rest of the music here. It does not have the great songs I would expect. It is still a very good album who makes me looking forward to a full album from this band. Get this EP from the link below.
3.5 points
The EP