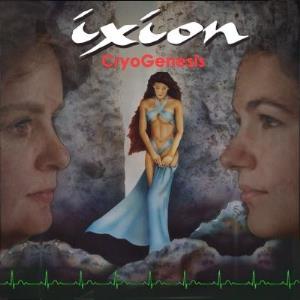 The debut album from this Dutch band. The first out of in total three albums.... so far.
Ixion were, and probably still is, a collection of various members of other Dutch bands. Mostly from the neo prog genre. Knight Area is the only band I know of those who has contributed with members to Ixion. The other bands is largely obscure.
This lineup of Ixion, largely a studio project more than a band, has created a seventy minutes long album in the symphonic neo prog genre. You get female and male vocals here. That and tonnes of keyboards, guitars, bass, drums and lots of symphonic orchestra instruments. I am wondering if this is a concept album as it sounds like it is that. A concept album about the theory of cryogenesis. A bit macabre, perhaps.
The music is anything but macabre. It is pretty compact with a lot of instruments and a big sound. But it is not a dark album. It is a very light and airy album with some very good albums.
The quality is good throughout. It is most certainly not an exciting album as it is far too much following this neo prog and prog metal formula. Nevertheless, this is a good album, well worth checking out.
3 points