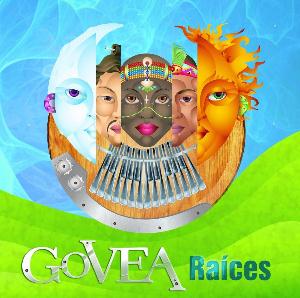 The second studio album from this Mexican band.
I quite liked their 2009 album Danza Urbana. Very good symphonic prog in the ELP genre with some Latin- American sounds and sights. So I was hoping that this album would bring more of the same.
The lineup is again bass, keyboards and drums. A trio with the same ELP like lineup. And the music is more or less in the same vein too. We get a lot of ELP like passages with a lot of Latin-American flavours. We also get tonnes of keyboards from Salvador Govea too. The keyboards sound is not to my liking as I find it too synthetic and too lifeless. Thankfully, there are some piano around too.
I am not a big fan of instrumental symphonic prog. It is mostly lacking teeth and the focus vocals adds to the sound. In the case of this album, there is no really great songs here either. I find parts of this album too dull and too pedestrian. Then again, this album has got some really interesting details and melody lines. Enough to keep me reasonable interested.
The end result is a good album and a slight dip in form from the band. Raices is not as good as Danza Urbana. But it runs that album close and it is a good investment for those into instrumental symphonic prog. I hope we hear more from this band.
3 points