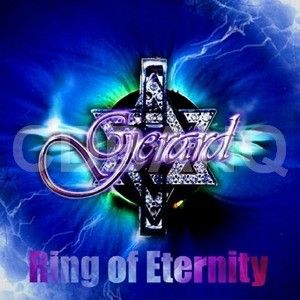 The twelfth album from this Japanese band.
Gerard is one of those Japanese synthesizers bands who were pretty popular some years ago and is still popular. I have seen they being compared to ELP and those bands. So I was a bit apprehensive when putting this album on for the first listening session. One of many listening sessions in the office, on a walk and at home over several days.
I did not get quite what I expected on this album, my first ever taste of this band. Yes, it is synthesizers dominated. Add guitars, English vocals, bass and drums to this fifty minutes album too and you get the picture. Well, I have not told you what the music is here.....
OK, take Dream Theater as the start off point and remove it's harder edges. Also remove most of the guitars, add more synthesizers and you get Gerard's music.
The end result is a very nice album which feels fine on the ear. There is a lot of latter days Pink Floyd in their music and some great synths. I really like their sound and I am relieved that my prejudices were mistaken. I would rate this as a very good album indeed who is missing some really great tracks. Besides of that, I cannot fault this album at all.
3.5 points