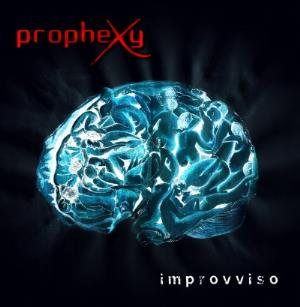 A live album from this Italian band who started out as a heavy metal band and then moved towards Italian prog rock on their two albums.
I am not sure if this band is still alive and well. Bands comes and goes. That is the nature of this business. They are still alive, according to their homepage.
I have not heard their studio albums so this is my first meeting with this band. A band listed as an Italian progressive rock most places. Well, they makes a heck of a lot racket on this album. They are as noisy as a flock of seagulls in a seaside resort. There is a lot of Area like madness in their music which is a bit punk and heavy metal orientated to say at least. The vocals are on the wild side too. Not to mention their music too.
Their lineup is keyboards, flutes, bass, drums, Italian vocals and guitars. Richard Sinclair does Golf Girl with them as the final track. Before that, we are being treated to a heck of a noisy racket without any particular good songs. The sound is pretty poor too and does not make this an enjoyable live album. It is a decent album though. But it is not for the faint hearted.
2 points