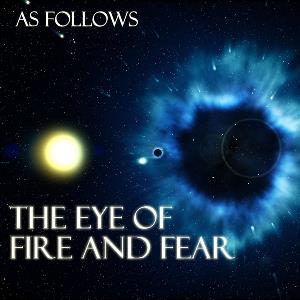 The debut album from this US duo.
Two songs, fifty minutes. That is the cold facts about this album. So it is symphonic prog, then ? Not quite. And it is not space rock either. The music here is a mix of US prog with a lot of country and pop-rock, AOR and some latin rock incorporated. The music is pretty light throughout with guitars, keyboards, drums, vocals and bass.
The main instrument here is the guitar and you get that instrument in all it's expression and variation. Mostly as a more jazzy guitar, both acoustic and electric. A lot of solos is also included.
It is massive difficult to get a 28 minutes and a 22 minutes song to work. This album is massive ambitious and very few know how to pull it off. Unfortunate, As Follows has not done that. The music here is too fragmented and neither of the two songs has any real coherent theme.
There are some good stuff here. But not enough for it to be a good album. I find it on the more dull side of the spectrum. It is another decent to good album. It is also a debut album well worth checking out as the duo has a lot of potential. I hope they will follow up this album with at least another album.
2.5 points