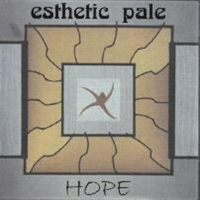 The debut album from this German band. I have previously reviewed their second album Long Forgotten Words.
We are again deep into the German neo prog scene here. Neo prog with female vocals. Melanie Auer sometimes sounds like Kari Rueslaatten and sometimes as Christina Booth. She plays on two different vocal chords in other words. Melanie Auer is a great vocalist and this band's biggest asset.
The music is pretty light and airy with some jazzy influences in their music. We are still talking neo prog though. Very melodic neo prog with enough small details to keep me interested.
The songs on this sixty-six minutes long album is pretty long and intricate too. The two longest song clocks in at fourteen minutes. Enough to chew over here. Of influences, I can mention Magenta and Mostly Autumn. They are most certainly a band who would interest anyone into female vocals fronted progressive rock.
Hope is a good album and one I really like in small dosages. My main gripe is the lack of any really great songs here. That aside, this album is a nice album on a sunny day as it adds more sun-rays to the day. Although without giving me skin cancer. I cannot complain about that.
3 points