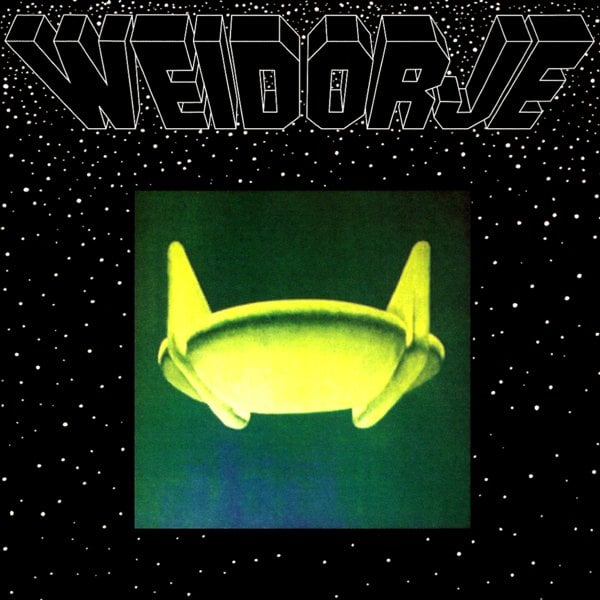 The one and only album from this French band.
Weidorje was a Magma off shoot and were based on their album Udu Wudu. The two Magma members Bernard Paganotti and Patrick Gauthier wanted to take that album and the Magma sound from that era further with this one hour album.
Music wise, you get a lot of bass here. As in most zeuhl, bass plays a pretty dominant role with a lot of bass solos. The bass sound is very dark and brooding too. Add keyboards, drums, woodwinds and guitars to the sound too and you get this album.
Most of the Magma faithful zeuhl here is based on jam like pieces. This album has three studio track and two live tracks. All of them long pieces and well within the zeuhl genre. The music is dark and brooding throughout with some voices adding incoherent vocals.
Those who loves Magma will also love this album. As simple as that. Where Magma's creative outputs is much more dense and far out there, this album is much more rocking and far closer to mother earth. It is also pretty light and jazzy too. It also has some good rhythms and it more suitable for the dance floor although doing dancing to zeuhl is perhaps not something anyone would advice. Get the permission from your doctor first.
Nevertheless, this is a great which does not really hit the heights of Magma or the best Japanese zeuhl outputs. It is still an album I would recommend and a good beginner's guide to zeuhl. A weak great status awarded.
4 points