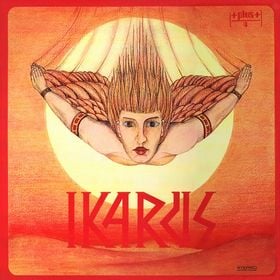 The first and final album from this German band.
This album is a bit of an oddity in many ways. I believe Garden Of Delights, the German label who re-release rarities like this, re-released it on CD a few years ago. No, on the label Second Battle it was. I got the LP.
The music here is rooted in the end of the 1960s/the beginning of the 1970s sound and scene. Take some hard blues and soul with woodwinds and guitars, keyboards, bass, drums and vocals. The result is a pretty hard album on the first half of the album.
Turn the album over and you find a very melodic album with pastoral symphonic prog landscapes. Which is a pretty big change from the first half of the album. There is a lot of Hammond organ and vocal harmonies here. It also has this dreamy feeling over it.
The end result is what I would call a krautrock album. It has got the krautrock sound. The music is very diverse and catches a lot of moods and inspirations. It is a good forty minutes long album though and one I find interesting. This is an album you should check out.
3 points