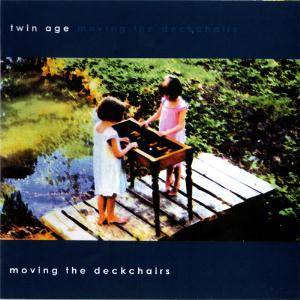 The third and final album from this Swedish band.
Their first two albums Month Of The Year (1996) and Lialim High (1997) was two enjoyable neo-prog albums in the good old Genesis tradition.
Three years later, they returns again with a new album and a new style. Gone is the overly Genesis style. In comes a much more diverse neo-prog style. The band is a five piece band here with a female vocalist as a guest musician. The lineup is cello, guitars, synths, bass, drums and male vocals.
The band very much has tried to copy the Flower Kings success formula. The twin vocals is adding a lot of soulful textures here. The band has also adopted a bit of a Swedish folk rock sound too. Most of all; the band has added this Flower Kings sound.
I am not entirely won over by this one hour long album. The music is a bit generic. It does not hold many surprises, these songs. It is an elegant album by all means. But the band has bitten over a bit more than they can swallow, I feel. The good songs is missing too. The vocals is not impressive either.
This is by all means a decent to a good album which has some good and some bad stuff. If Swedish prog is your thing, check out this album from this largely forgotten band.
2.5 points