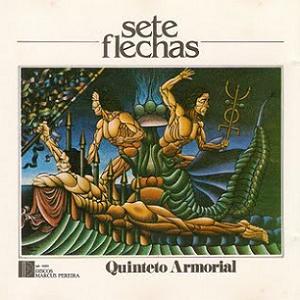 The fourth and final album from this Brazilian band.
This band had previously released some decent to good albums. All of them has been reviewed in this blog.
The band was a five piece band here and the lineup was all kinds of local folk music instruments plus acoustic guitars and violins. This twenty-five minutes short album is mostly instrumental.
This is very much a folk music album where all instruments are acoustic and there is not much electricity going on. The sound is not the best either and the band did not use many dollars on electricity in the studio.
The band sounds very tight here and the music is very intense throughout. I am not a big fan of folk music. So this album passes me a bit by.
There is not any good songs here and the music does not really resonate with me. Fans of folk music should really check out this album though. In my estimations, this is a decent album and nothing more than that.
2 points