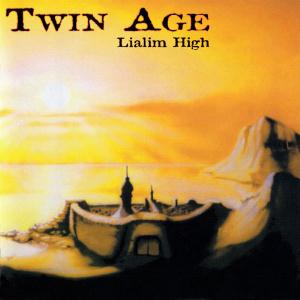 The second album from this Swedish band.
Twin Age was a five piece band with a lineup of keyboards, guitars, bass, drums and English vocals. And I don't have a clue about the album title.
Their first album was very close to Genesis from their Selling England period. It was a very good album too. At least for those of us who adore that Genesis album and melodic symphonic prog.
Twin Age has moved on with time on this album though and also included a lot of neo-prog in their music. They are still pretty close to Genesis and the Selling England album. In short; they have not moved far away from their first album.
The sound is very good here and the likes of Anglagard also springs to mind when I hear the Mellotrons and Moogs here. I wish it had more of the same instruments.
The songs on this fifty minutes long album are all good. The six songs are also very long. The longest one clocking in at fifteen minutes. And yes, the band offers nothing new to the scene as the music here is very, very retro symphonic prog. This album and this review is one of my guilty pleasures as I am rating this as a very good album. This is my type of tea, indeed.
3.5 points