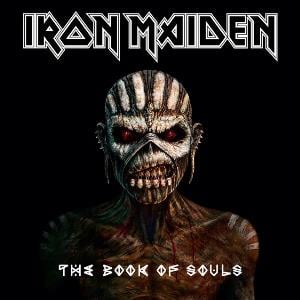 The sixteenth album from these masters of true heavy metal. A band from London, England.
I have been a fan of the band since 1985 and my favourite Iron Maiden album is Powerslave. I am also a fan of the band post Adrian Smith and Bruce Dickinson's return to the band on Brave New World.
Where bands with the wealth and fanbase like Iron Maiden would become slackers and release sub-standard albums in the knowledge that the fans would buy them anyway, Iron Maiden has actually gone the other way and released high standard albums. Their attitude towards their fans, people like myself, is highly appreciated.
Their lineup is unchanged since Brave New World and Bruce Dickinson has survived a potential fatal meeting with cancer. Why he is not Lord Dickinson is beyond me. He is hideous talented and a great ambassador for United Kingdom. When he speak or sing; you have to listen.
The lyrics on this album is of a hideous high standard. Let that be said. There is a lot of stories here which deserve to be told and Iron Maiden does that. They are great story tellers.
Which brings me over to the music. On reflection and after a long digestion period, this is not their best album. It is one of their most ambitious albums though, clocking in at ninety minutes. Their music is again very proggy. I am not sure if Iron Maiden is a progressive metal band or just a heavy metal band. Frankly; the band blows the metal and prog genres to pieces with this album.
The band has at least one leg in the heavy metal genre where they are shoulder and head above the rest of the other bands in this crowded genre. At last one half of their leg is in the progressive rock genre with some solid nods towards Wishbone Ash and Yes.
... And then to the songs. There is a lot of great and superb melodies here. There are also some metal for the sake of metal melodies here which is a nice nod back to their past, but not necessary great pieces of music.
After seventy odd minutes of great music, we arrives at their most ambitious piece of music to this date. Although; I am not so sure about that. I still think Rime Of The Ancient Mariner is their most ambitious piece of music to this date. But the piece of music I am talking about here; the eighteen minutes long Empire Of The Clouds is still very ambitious...... and the band pulls it off. The most untraditional song of Iron Maiden's career and a great piece of music. Piano and Bruce's vocals then followed by some traditional Iron Maiden guitars after some minutes.
That ends a truly great album. One of Iron Maiden's many great albums. Oh boy am I proud of this band after listening to this album !! I love this band because of their standards and their music.
Get this album !
4 points