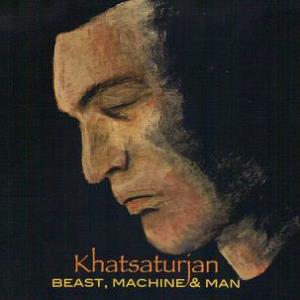 The third album from this Finnish band.
Khatsaturjan is a four piece band with a lineup of violin, keyboards, guitars, bass, cell, drums and vocals. A pretty unusual lineup...
Their music is not that unusual though as I noted in my review of their debut album. Take a good chunk of rock, funk, theatrical rock, neo-prog and symphonic prog. Then you get this album.
The vocals is both male and female vocals. Both of them are good enough. Good enough on this one hour long album.
An album I have problems working up some enthusiasm for. The sound is by all means very good. The album lacks a great song or more. Even a great melody would not go amiss on this album. There is none of that here. What we get is good prog rock. I am not won over although this is a good album.
3 points