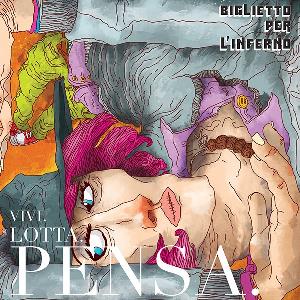 The fourth album from these Italian legends.
After a long break, the band has come together again for some gigs and a couple of new album. Although new albums is a bit of a disputed phrase here.
From being an electric band in the 1970s, the band has now become a much more acoustic band. There are still some electric guitars and keyboards here. Not to mention bass too. But the sound is mainly an acoustic sound with a lot of folk music instruments from Italy.
Mariolina Sala's raw and bluesy vocals is pretty much dominating this album. Her vocals is everywhere and her vocals is very good.
This forty-three minutes long album has one new song and four reworked version of songs from their two 1970s albums. Hence my dispute of this being a new album. Well, it is a new album but in a different way than most other new albums.
This album has retained a lot of the heavy rocking sound and music from their 1970s. Even the acoustic music is pretty heavy rocking here. There are no really great pieces of music here and this album does not really capture my imagination. This is a good album though and well worth checking out.
3 points