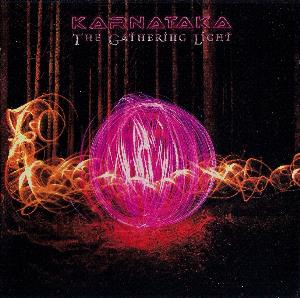 The fourth album from this British band.
Karnataka is one of the few bands who sprung out of the female vocalist fronted prog rock scene around the millenium. The pioneers was the likes of Magenta and in particular; Mostly Autumn.
That is female vocals fronted celtic music inspired progressive rock. The Gathering Light is an album in that genre.
Karnataka was a five piece band on this album with a lineup of mostly guitars, bass, drums, synths, piano, Celtic instruments and Lisa Fury's female vocals. Some excellent vocals too.
The music on this seventy minutes long album is both symphonic and dramatic. The band is painting a lot of pictures in my speakers. The sound is big, bold and colourful.
The fifteen minutes long title track is great. The others seven tracks are good to very good too. I really like this album a lot and should and must get more albums from this band.
3.5 points