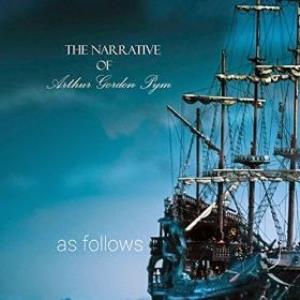 The second album from this US band.
As Follows is a power trio with a lineup of bass, drums, synths, guitars and vocals.
I quite liked their first album so I got this album as a result. And that is when my problem started..... That is; when I was trying to review this album. This is my sixth attempt of writing a review of this album.
The narrations in the beginning speaks of a concept album. An hour long concept album. I was settling in for some neo-prog or perhaps some symphonic prog. What I got was some head scratching instead.
The basis here is rock and the band includes a lot into this style. A lot of Rush like music and some more college rock. Take some heavier prog too and you get this album.
The music is very lively and rocking. Unfortunate; the music is also pretty dull. I have problems finding things I really like here. There is nothing good here and the album feels like a vacuum, bereft of good music. The band has some right ideas, but has not carried them out. The art of good song writing is missing here. Hence my verdict.
2 points