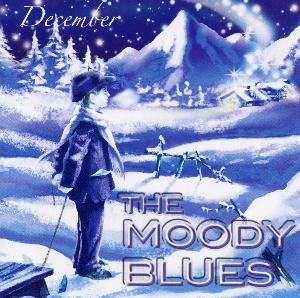 The sixteenth album from this groundbreaking English band.
Their previous album Strange Times from 1999 was sheer horror and a pop music pastisj. It was not even good pop music. It was truly horrible third rate pop music.
So the band returned again four years later as a four piece with a lineup of keyboards, guitars, bass, strings, drums and vocals. Justin Hayward and John Lodge is still involved here.
This time, the band is taking a stab at....... Christmas ! Yes, December is a Christmas album. And no, the band has not improved on Strange Times. They have actually made a worse album.
The lyrics are turkeys in themselves and the music is not any better. This is pop music and a stab at releasing a Christmas album. Jesus, you don't deserve this album ! The music is sugar sweet throughout. The songs are horrible too. This album screams CLIFF RICHARDS throughout these painful forty-one minutes. And that is not a compliment. This is all but name a Cliff Richards album. It is as bad as that. It is as kitschy and bad taste as that. This is a turkey. One of the biggest, fattest turkeys in my turkey yard.
1 point