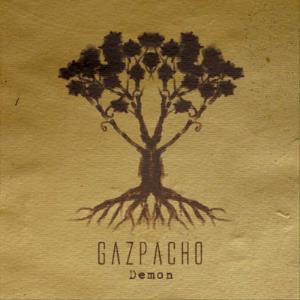 Album number eight from this Norwegian band.
It is fair to say that this six piece band is Norway's best kept secret. They are famous abroad and unknown in Norway. We norwegians does not know what we are missing out on. Well, I am one of the few one norwegians who have heard about this band.
Their lineup is mandolin, accordion, violins, bass, drums, guitars, keyboards and vocals. Jan Henrik Ohme's vocals is as usual great.
I have really enjoyed their previous albums. Progressions has been made in leaps and bounds, album by album.
The good old Gazpacho is still here. They have adopted a much more bohemian and Balkan theme this time around. And it does not really work.... mostly, it does not work. The opening tracks and most of the nineteen minutes long closing Death Room is somewhat working. But they are not great tracks and that is what is missing here.
Demon is by all means a good album. But stagnation has set in here. I hope their brand new album is better than this album.
3 points