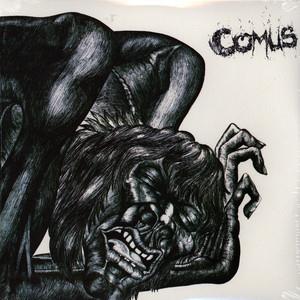 The debut album from this British band.
Comus was an unknown band during their lifetime. A lifetime where they released two albums. Decades later, they are now regarded as a legendary band. Mostly due to this album which is regarded as one of the true classic albums of the folk-rock genre.
The band was a six piece back then with a lineup of female and male vocals, woodwinds, guitars, violins, viola, percussions and bass.
I was expecting this usual folk rock fare. Well, that is not what I got. The opening track and their single Diana is reasonable melodic. The six other songs is not.
First Utterance is fifty minutes with dark and deranged acid folk rock. And it is far more acid than folk rock. Dissonance is a major factor here. So much that this album is very hard to digest. Some of the music also reminds me about the acid psychedelic music from California. Jefferson Airplane and so on. But this album is not that melodic. This album is not melodic at all. It has a pretty substantial krautrock feel.
And strangely enough, this album works in many respect. It has it's qualities and Diana is a very good song. There are also some music here I am having difficulties getting into. The legend status is justified as this is one heck of an album. But not necessary quality wise. It is still a very good album though and one to check out.
3.5 points