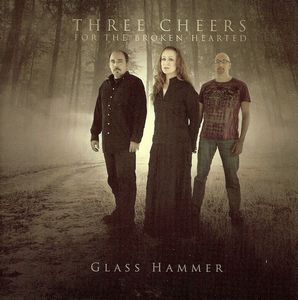 The tenth album from this US band.
This album is a bit of an oddity in their discography. Steve Babb and Fred Schendel, the two mainmen in Glass Hammer decided to hire the female vocalist Susie Bogdanowicz. They did indeed base this album around her voice. They also got help from two guitarists too.
The end result is an oddity in their discography.... This album is very much female vocals focused and a stripped down version of their sound. We now get reasonable catchy short songs. The symphonic prog rock stuff which made Glass Hammer a household name has largely gone.
The music is not bad at all. They have even come up with a naive pop song here in the form of A Rose For Emily. This is a very good song.
The rest of the album is reasonably good to good. I am glad that this album is an oddity and did not become the norm. Glass Hammer returned to their old sound and format on their follow up albums.
This is a good album.
3 points