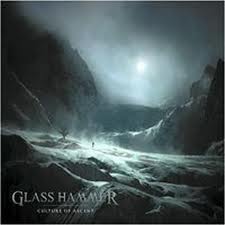 The ninth album from this US band.
Glass Hammer has been around for many years and has been flying the flag for symphonic prog with some success. Both artistic and commercial.
Glass Hammer is essentially Fred Schendel and Steve Babb with friends and guest musicians. Which sounds like a great idea as they are very much in tune with what they want.
I am a bit baffled by the first song of this album. A cover of the great Yes song South Side Of The Sky. Why ? I got no idea. It is a great cover version though, but still pretty different from the rest of the album. This one hour long album glides over in familiar Glass Hammer territory. Elegant and great sounding US symphonic prog where nothing is spared to create great symphonic prog.
Well, it is not a great album. It is though a good to very good album where the many small details really makes me enjoy most of this album. The occasional female vocals adds a lot of spice to these long and epic songs. The longest is clocking in at twenty minutes.
What is missing here is some really great music. There is none despite of the many great details. Nevertheless, this is a very good album.
3.5 points