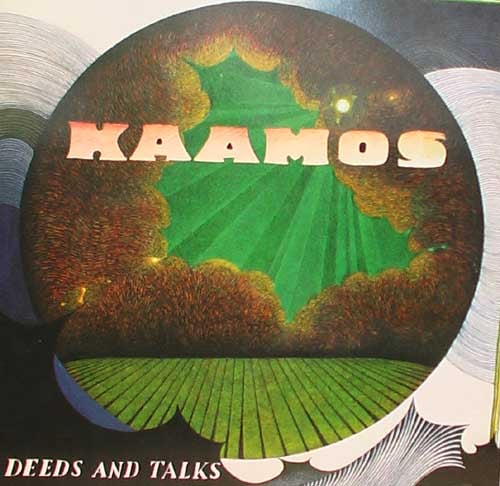 The one and only album from this Finnish band.
The band was a four piece band with a lineup of synths, Moog, bass, drums, guitars and English vocals. The usual.......
Their music is not particular usual though. The vocalist comes across as a Paul Rodgers copycat. Some of Kaamos sound and songs also sounds a bit like Bad Company too. There is also Jethro Tull connotations here. No, there is no flutes here. But some of the music sounds like latter days JT.
Add some funk and jazz to the proceedings too and you get this album.
The musicians here are good and they must have been good as they were moving onto other Finnish bands after this album and the dissolution of Kaamos. The art of good songwriting was lost on them, though. At least when writing and composing this album. It is a decent enough album, but only that. I am slightly disappointed.
2 points