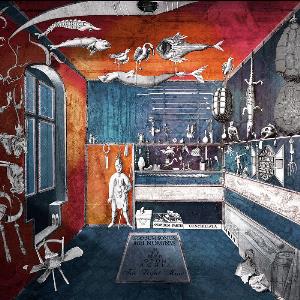 The debut album from this Italian band.
Inior is a five piece band with a lineup of keyboards, guitars, bass, drums and English vocals. The vocals is pretty heavy accented and Italian vocals would had been a better idea.
The band is labeled as a neo-prog band in ProgArchives. But they are a lot more than that as the music wanders between indie rock, post rock and prog metal a lot. Yes, there are neo-prog here too. But don't expect a traditional neo-prog album. Add some symphonic prog and psych too and you get the full picture.
It is my impressions that this album is a concept album. Something which explains the many styles and changes of styles on/in this album. This forty minutes long album is a bit bewildering to say at least.
Neither is this album particular good either. There are only some sporadic pieces of good music here. Most of the album is so and so. It is not my cup of tea, I am afraid. Nevertheless; check out this album.
2.5 points