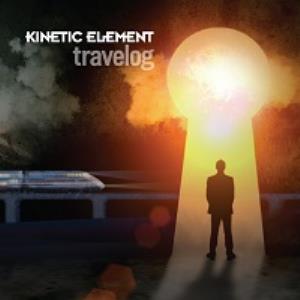 The second album from this US band.
I believe I have reviewed their debut album Powered By Light too for this blog. I cannot remember the review though and the alphabetic index is down at the moment. Anyway, I have kept an eye out for this band and I guess there must be a reason for that.
Kinetic Element is a four piece band with keyboards, guitars, bass and drums. The band has hired in three session vocalists for this album. One female and two male vocalists.
Most of this seventy minutes long album is instrumental with the occasional vocals chiming in at the right places. The five compositions are all over ten minutes long. The longest one is over twenty minutes long.
And yes, the music is very symphonic. I would label this album as a symphonic prog album. Add some neo-prog and a lot of fusion to the mix too and you get this album. The sound is very good throughout. The music is majestic and soaring most of the times.
The music is good to very good throughout. The closening nineteen minutes long track Vision Of A New Dawn has some great melodies and vocal lines. That is the best composition here.
The end result is a very good album well worth checking out.
3.5 points