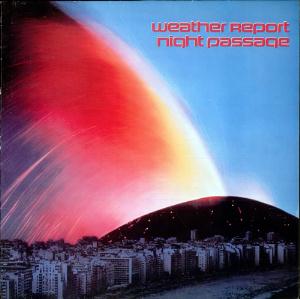 The ninth album from this US band.
The good career of this fusion band is winding down towards the end with this album. There is still life in this band though.
Wayne Shorter, Joe Zawinul and Jaco Pastorius is still very much present in this band. They are the core on this album and what makes this band pulsating. Sort of pulsating.
Thankfully, the pretty bad urban sound from Mr Big has been dumped and the real Weather Report from the good old days has been restored, polished and brought into life again. That means a lot of interplays between Wayne Shorter and Joe Zawinul with Jaco Pastorius also chiming in with some very intricate bass playing. This is what I like !
The music is at times pretty avant-garde'ish and dense jazz. This is much more a jazz album than a fusion album.
The end result is a good album without the great tracks, but still a good album which I pretty much enjoy. Check it out.
3 points