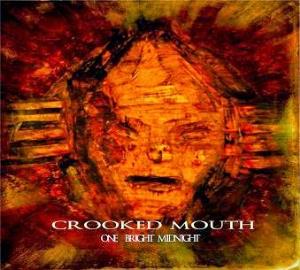 The third album from this Edinburgh, Scotland based band.
Crooked Mouth is Ken Campbell with six friends. He has always been the main force in this band. In this band, we find synths, samples, guitars, bass, drums and vocals. Both male and female vocals, that is.
Crooked Mouth is what we can call a modern prog rock band with some good references back to the past. The sound is big and bold. So is the music too. The music has a lot of metallic edges to it. This album is rather hard and heavy. The music though is still neo-prog with some hints of americana and standard rock. Not to mention prog metal.
There are also some electronica influences here. Pretty strong ones too. Add some movie scores influences and you get this one hour long album.
The music varies between some instrumental pieces and proper songs. Both of these two music styles offers up some good stuff. Stuff which more than often sounds frantic and hyper. The music is very busy indeed.
The end result is barely a good album. What is missing is a great song or two. Besides of that, this album is a good album. Check it out.
3 points