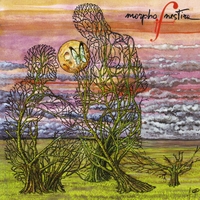 The fourth album from this Italian band who went under the name If on their first album.
Many bands were called If and the band had to change their name to Ifsounds. A wise choice indeed.
I interviewed the band some years ago for ProgArchives and found their guitarist Dario Lastella a very intelligent guy. Which you have to be in this band and with their sound.
Dario has got four other musicians with him in this band. Besides of guitars, you will find keyboards, drums, bass and English vocals. Two guest musicians adds saxophone and female vocals too. Both are pretty prominent in the sound.
This one hour long album takes us most places. From a bit punk'ish songs to more jazzy stuff. I guess psychedelic rock is the fitting label for this album. From the not so good male vocals to the sometimes fuzzy keyboards and guitars, the sound is very psychedelic.
The end result is a good album without any great pieces of music. It is still an album well worth checking out. The band has just released a new album and all their albums is well worth your attention.
3 points