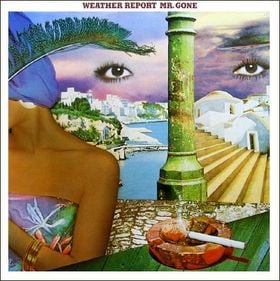 The eight album from this US band.
Weather Report delivered some great albums in the mid-1970s. They also underwent a lot of lineup changes. But Wayne Shorter and Joe Zawinul was still there. They got Jaco Pastorius on bass and some others on drums. There was also some other guest musicians here.
The band had adopted a much more accessible, slick sound on this album. The sound and music has been described as urban jazz by wiser, more experienced persons than myself. The keyboards sound has changed to a much more synth sound. A much more modern sound.
Gone is the very intricate duels between Shorter and Zawinul. The intensity from other records is missing here. What we get is a much more laid back sound and jazzy music. Slick is the word here.
There are some more avant-garde stuff in the middle and the end.
The music on this album is not really that interesting or good. It bores me a bit too much. Hence my rating which is somewhere between decent and good.
2.5 points