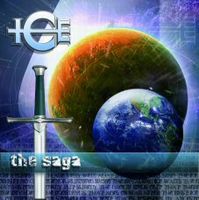 The one and only album from this Dutch band.
Ice is a five man band who originated from the pretty good Dutch neo-prog band Maryson. A band who released two good albums.
Ice really picks up the baton from their final 1998 album. The keyboards, bass, drums, vocals and guitars lineup gives us an hour worth of symphonic neo-prog.
We get both ballads in the vein of the Mama era Genesis and some harder, more muscular songs. The blend of songs is pretty good throughout. What is missing is some great songs on this good album which ticks all the right symphonic neo-prog boxes bar that great songs box. Unfortunate, so does a lot of other albums too. If you like symph prog and/or neo-prog, check out this album.
3 points