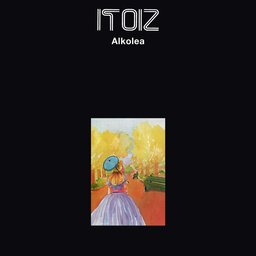 The third album from this Spanish band.
I thought I had some more albums from this band as it has released seven albums and is highly regarded. But I only got this album. Maybe I should get some more Itoiz albums. In particular the Ezekiel album.
......Anyway..... Itoiz is one of the many bands from the Basque region on the border to France. They got their own language and culture. Their folk rock scene was a big one back in the 1970s and this band is a good example of that.
Itoiz was a seven piece band with a lineup of galician bagpipe, mandolin, sax, guitars, bass, drums and keyboards. And I almost forgot; male vocals in their own language.
The sound is good. The vocals is very good. The music is a blend of Genesis, Camel and Basque folk rock. 50/50 of symph prog and folk music. The songs are both catchy and melodic on this thirty-eight minutes long album. The overall quality is good without really being impressive. I am not carried away by the music here. Hence, it is not a great album.
3 points