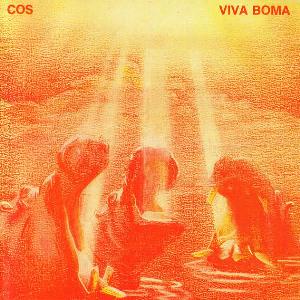 The second album from this band from Belgium.
Their 1974 debut album with that weird album title, was a rather strange mix of zeuhl and Canterbury jazz. It was also a great album.
I am pleased that the band has continued down the same path on Viva Boma. They still got a lot of musicians here with a lineup of both strings, woodwinds, keyboards, drums, bass, guitars, mini-moog and lots of vocals. Both male and female vocals.
Pascale Son's weird female vocals floats on the top of, again, a rather heady mix of jazz and zeuhl. The bass is in the Jannick Top vein although he does not play here. The bass is in short solidly in zeuhl territory. Pascale Son's vocals also makes some detours into zeuh too on this one hour long album.
The result is very jazzy and avant-garde. It is also at times very melodic and offers up some great guitar solos too. The end product is a very good album which only lack a couple of great piece of music to really become something special. Check it out !
3.5 points