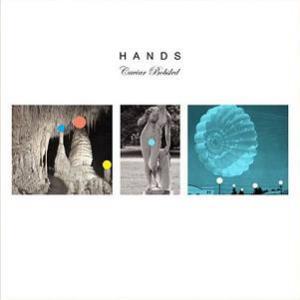 The fifth album this US band.
Hands debuted in 1996 with a self titled album. A very good album if my memory serves me right. I have not heard their other albums though.
Hands is labeled as a symphonic prog band in ProgArchives. I am not so sure if this applies to this album, though. From the first song on this album, the very good The Last Song, the band wanders through a much more art rock landscape than a symphonic prog landscape.
The instruments here are also pretty arty. Chapmann stick, guitars, cello, woodwinds, keyboards, bass and drums is mostly the lineup here. The music is pastoral throughout. There is no bombastic songs anywhere on this album. The album has a bit of a resigned feeling. It is also melancholic.
The end result is a good album though. A very long album too, clocking in at seventy-two minutes. I like the opening song The Last Song a lot. The rest is not up to that standard. Nevertheless; this is a good album. Check it out.
3 points