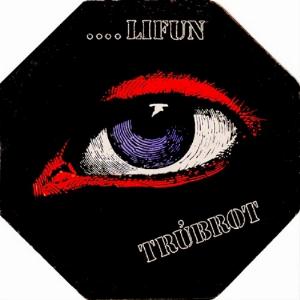 The third album from this Icelandic band.
I have yet to listen to their first two albums and I don't know much about this band. I have heard they are a super-group with members from the best of the 1960s Icelandic bands. Something that does not tell me anything.
The band was a five piece band on this album with a lineup of guitars, bass, drums, flutes, organs, keyboards and male vocals. The vocals are both in English and Icelandic.
The music is a mix of hard psychedelic rock, rock, hard rock and a bit funk. It was the commercial music back in 1971 and Trubrot has delivered the goods to the local scene.
That is, there is not any good songs here. Most of the music is half decent and hardly even that. I have to admit I don't like this album at all. It does not have anything of any value to me. A couple of good melodies lifts my spirits a bit. Besides of that........
1.5 points