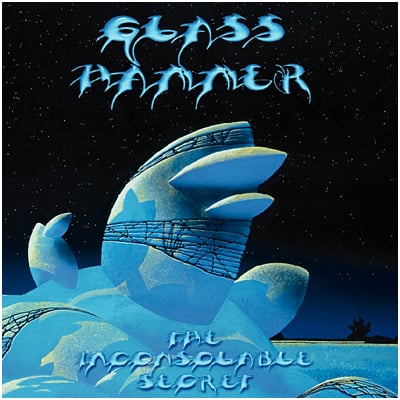 The eight album from this US band.
Glass Hammer is one of the best known US symphonic prog bands around, past and present. Their output has been of good quality too.
The band is a five piece on this album plus a lot of guest musicians. The lineup is keyboards, bass, guitars, drums and a lot of male and female vocals.
This is a 2 CDs album. Disc 1 has two long suites; A Maker Of Crowns and The Knight Of The North. The fifteen minutes long A Maker Of Crowns is by far the better of them with a long and majestic main theme. The twenty-five minutes long The Knight Of The North also has some good themes and some good female vocals too.
Disc 2 starts with the eleven minutes long Long And Long Ago which is a good song. Nine shorter songs with a lot of female vocals follows before the thirteen minutes rather good Having Caught A Glimpse completes the album.
All the music on this 100 minutes long album is safely in the symphonic prog genre and the quality is good throughout. Some of the songs are though too much sickly sweet for my liking. Too much sugar kills. I love the main theme on A Maker Of Crowns though. In short; this is a good album.
3 points