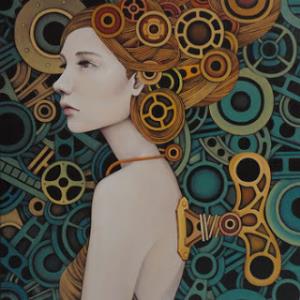 The fifth album from this British band.
This five piece band has been around since the early 1992 with their debut album released back in 1992. They have not really had a break through and is still a cult band.
Their lineup is male and female vocals, guitars, bass, drums and keyboards. This normally means neo-prog and it is. Very much so. Take neo-prog and add some folk rock. That goes in particular for this album. They are not really a Mostly Autumn'ish band yet. They got at least one and a half foot in the neo-prog scene. The other one is in the folk rock scene.
I find it a bit hard to even write about this album. The band is doing everything right here. A bit Middle-East influences on a couple of the tracks and they are taking other influences too. The only thing missing here is great songs. There is none. This is by all means a good sixty-six minutes long neo-prog album. But nothing more than that. But the band has at least tried very hard to get something going here. But they are still a cult band.
3 points