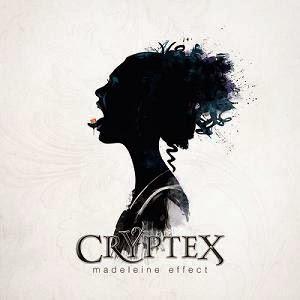 The second album from this German band.
I did not get their 2011 debut album because the cover art did not really appeal to me. Kind out vaudeville and pirates themed music. So gave that a miss.
Cryptex is a duo of Simon Moskon and Marc Andrejkovits. They are supported by three session musicians on this album. The lineup is strings, mandolin, bass, drums, guitars, accordion, drums, male vocals and a female choir.
The vocals is very good. Both of them. The music is in the vaudeville and catchy tuned based rock genre. A lot of theater and catchy hooks. A lot of genres fused into this album. Funk and jazz comes to mind. A lot of George Michael too. A lot of INXS too. A lot of things, really.
The result is very catchy music which is a bit thin on the ground when it comes to substance. Nevertheless, this is a good album which is well worth checking out.
3 points