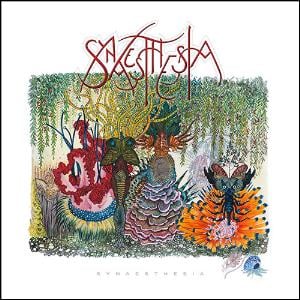 The debut album from this English band. A much heralded band who has been taken under the wings of the neo-prog icons IQ. And with good reasons too in my view. This band is one of the better new bands to emerge in the neo-prog and crossover scene during the last five years.
Take a big slice of neo-prog, add a lot of pomp rock, pop music, symphonic prog and some prog metal. Add some jazzy quirkiness too. Then you get this album.
The twenty-two minutes long Time, Tension & Intervention suite sets the tone. A great modern epic with great keyboards, vocals, drums, bass and guitars. This five man big band uses the normal and well tried neo-prog lineup with some mellotron and moog sounds from the keyboards too.
This suite has some great lyrics and some great melodies. A superb suite with a lot of exciting, quirky details.
The remaining half an hour is not in the same class. But it still manages to retain my attention. This album is very much a great album and I cannot recommend it highly enough. Some of the lyrics is a bit banal and the choruses well into the pop music terrain. There is no really great excellent tracks here too. That is my only gripes with this album which I guess will be high on many best-of-2014 lists.
4 points