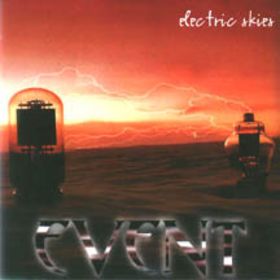 The debut album from this US band.
Listed as crossover prog in ProgArchives, I got this album. What I got in this case was a prog metal album. Prog metal bordering to heavy prog, though.
Although the band is very much influenced by Dream Theater, they are not just another Dream Theater clone. You will find a lot of Rush, Queensryche and King's X here too. The more rhythm based heavy prog and prog metal bands out there. The band very much showcases their considerable skills too on this album. The vocals is great too.
The music is not too bad. Not as bad as I feared after the first listening session. I was not looking forward to the other listening sessions after that experience..... But the album has slowly grown on me. The music is pretty heavy throughout and is very much touching onto the scene occupied by Dream Theater at times.
There is no really good songs here and the band is wandering aimless around and is trying to create something with only sporadic creating some good melody lines. The rest of this album is rather dull. Dull and decent. This is really not my cup of tea, I am afraid.
2.5 points