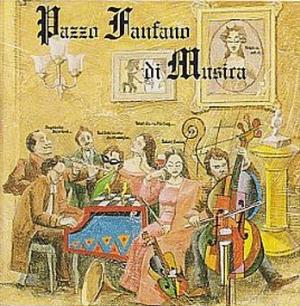 The one and only album from this Japanese band.
This band is another Japanese band who has camouflaged themselves under an Italian name. It is also a super-group with members from the likes of Teru's Symphonia, Deja Vu, Magdalena, Mr Sirius and Vienna.
The music here is a kind of eclectic chamber symphonic prog. There is a lot of strings here and acoustic instruments like flutes etc etc. Besides of Mellotron, there is hardly any electric instruments used here. Some electric guitars is what I can detect of any electricity.
The female Japanese vocals is a bit of an acquired taste. They are for me the weakest thing about this album. The songs are not that great either. This album is by all means a great idea. It is not that well carried out, though. The songs are pretty weak and mind-numbing boring at times.
The quality is simply not here and the band is trading on cliches. As simple as that. This is nevertheless a decent album where only the final two songs are reasonable good.
2 points