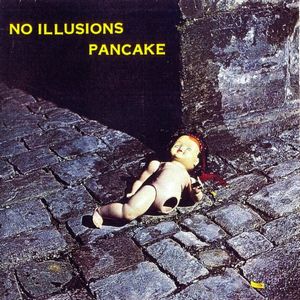 The third album from this German band.
Germany means krautrock in a lot of the albums I am reviewing here. I like krautrock a lot. So I was happy to pick up this album as it was labeled as krautrock in ProgArchives.
Them about that. Their previous two albums was krautrock. This album though can only loosely be labeled as a krautrock album. Take some 1960s psychedelic rock and add some symphonic prog to the proceedings. The instruments here is keyboards, Mellotron, guitars, bass, drums and female vocals.
Biggi Zmierzak's vocals are OK, but not great. They fits the music pretty well. The songs are pretty long with some songs topping over eight minutes on this thirty-five minutes long album. The Garden Of Delight's re-release from 2012 comes with almost an hour extra bonus material. I am though reviewing the original 1979 album.
The songs are pretty good and has got this flower power psychedelic rock sound. There are some heavy guitars now and then. The keyboards is not particular great. The problem I got is the lack of any really good songs. It is an album is almost good, but not quite a good album. Hence my verdict.
2.5 points