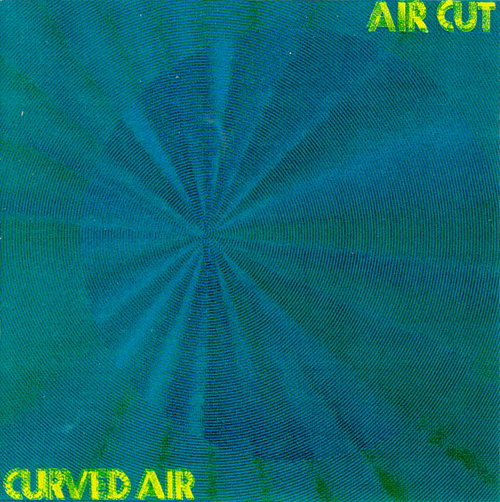 The fourth album from this English band.
Curved Air's previous three albums showcased a band in fine form, somewhere between the likes of Renaissance and more folk and pop rock like progressive rock. Nice, catchy songs combined with more complicated music.
The band continues this formula on Air Cut. This despite of Sonja Kristine being the only original member left of the band. She was and still is a great talent spotter. Eddie Jobson on violin and keyboards really does a great job here.
This album is said to be their most ambitious progressive rock album. The symphonic prog parts here is indeed not easy listening. The ten minutes long track Metamorphosis is one heck of a mouthful. It is also a very good track. There is also some instrumental tracks here and a lot of harsh sounding guitars. This album is not a Sonja Kristine with backing album. It is a fully blown band effort where Sonja's superb vocals is one part of the output. There is even a song with male vocals here. Strangely enough !
The result is a very good album and one that cement the band as one of those well worth listening to. This album also have a bit of a refreshing naive attitude I find charming. No really great songs here, but an overall very good album.
3.5 points