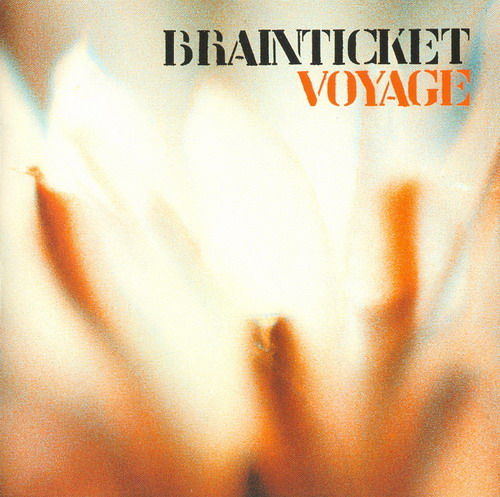 The fifth out of in total six studio albums from this German band.
Brainticket's career has been filled with high and lows. But it was never irrelevant and they released at least one classic krautrock album.
On Voyage, a 37 minutes long album, split into Voyage I & II, Joel Vandroogenbroeck and the three other members in this band comes up with two halves.
Voyage I is a 19 minutes long sound collage and a pretty bad one too. The mix of unimaginative loops and electronics here bores me to death.
Voyage II is an 18 minutes long piece of music with a very good jazz piece/melody intertwined with some rather duller avant-garde loops. The keyboards is very much present here together with percussions. It is much better than the first Voyage.
I don't really rate this album at all to be honest. There is so much better krautrock out there than this album. It is a decent album and nothing more than that. Avoid Voyage I and only play Voyage II.
2 points